Summer Program - Wednesday Twilight
Newton Property Management Twilight Series (Overall Competition of four series).

Description of Series

Start

Race Dates (2019-2020)

SELLING season series
 5:30
October 9th, 16th, 23rd, 30th and November 6th.
INVESTMENT series
 6:00
November 13th, 20th, 27th, Dec 4th, 11th & 18th.
Christmas Holiday break
WINDS of REAL ESTATE series
 6:00
January 15th, 22nd, 29th, Feb. 5th, 12th and 19th
POTENTIAL PLUS series
 5:30
Feb. 26th, Mar. 4th, 11th, 18th, 25th and Apr 1st
Extract from Wednesday Rules
The winning boat to record places and give to the Duty Officer.
Next eligible yachts to pick-up the laid marks. The first boat may notify following eligible yachts of marks to pick-up. (Note: Possible Dream, Crest and L'attitude exempt from Pick-up.)
Return marks as per SMS sent to skippers before each race, or the sailing shed .
Ensure Racing Handbook is available on-board for Race Instructions.
Yachts not given their rights must signal with a red flag, in the racing area that she was involved in or saw, she shall hail 'Protest' and conspicuously display a red flag at the first reasonable opportunity to give the other boat an opportunity to exonerate their error with a 360 degree turn.
Please use Race Logger if possible - Ring 0418 253 479 for help with setting up.
View Available Crew List for crew wishing to sail and help place requests.
Race Logger
Race logger will start automatically and record your track with time markers.


RL is necessary to record finish time for weekend series and could be useful for protests.
For help call 0418 253 479
Frown Award for non-Pick-up of marks.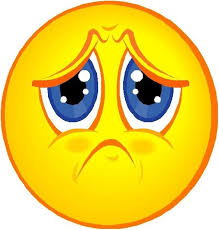 Waiting - Who wants to be first???
Boats will be removed after doing their turn or standing in for other defaulters.
Organisation
Duty Officer: John Barter
Course: L'attitude
Presenter: Ken Teiffel
Results: John Barter 0418 253 479
Crew: Gary Fielder 0419 237 349
Series winners prize
Racing Handbook
Please carry racing handbook at all times for race instructions and other important emergency information.
See John Barter for book.
Twilight Dinner Orders
Due to the later returning from racing, skippers and crews are asked to assist the catering by ordering as soon as possible after reaching the club.